A recent report, released by CoreLogic's Home Price Index (HPI) Report revealed,
"National home prices increased 3.6% year over year in July 2019 and are forecast to increase 5.4% from July 2019 to July 2020."
These figures continue to show the long-term value in home ownership and real estate investments. The report also analyzed four individual home-price tiers, showing the increase in each.
Here's the breakdown: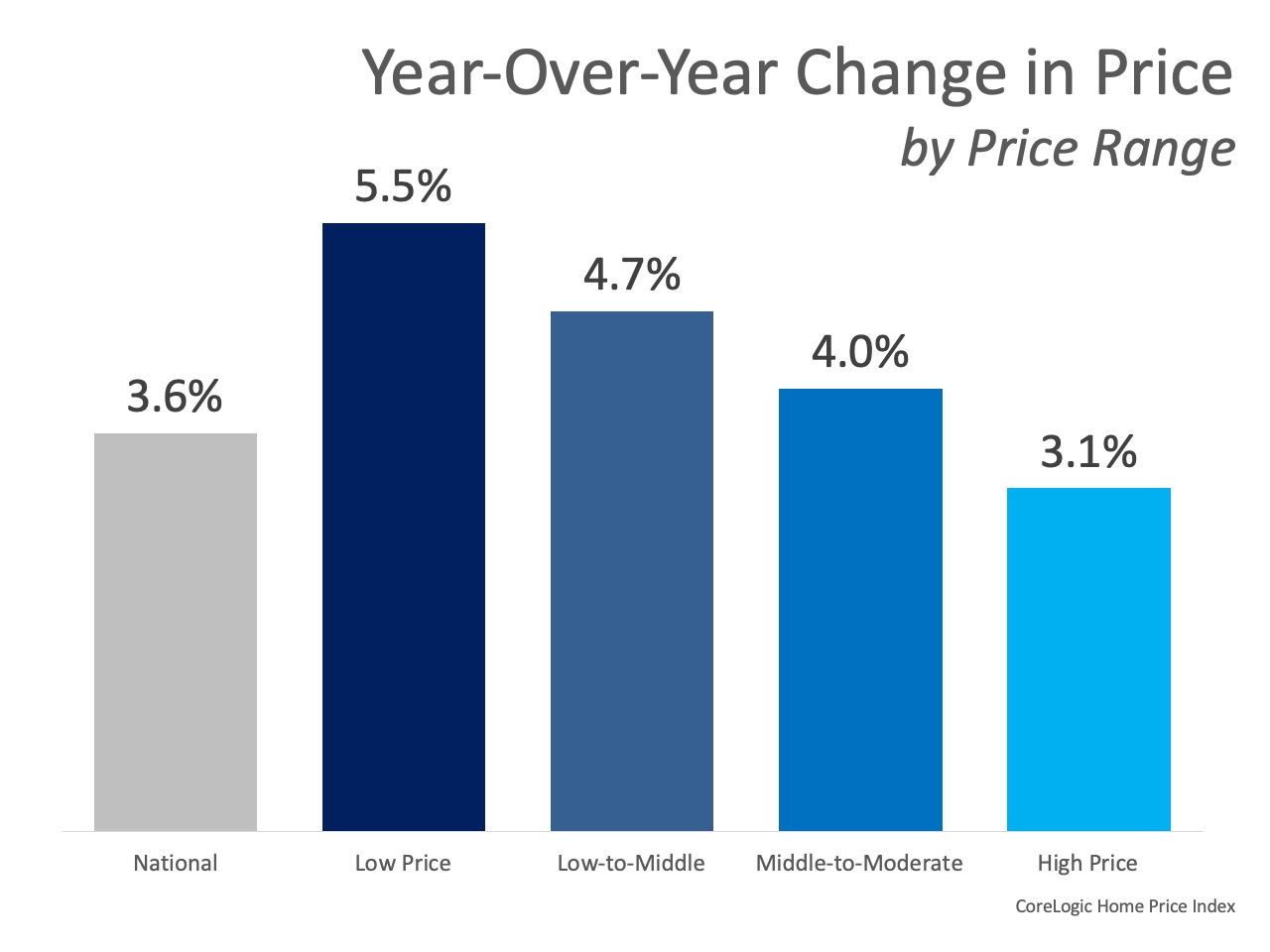 To clarify the methodology, CoreLogic explains,
"The four price tiers are based on the median sale price and are as follows: homes priced at 75% or less of the median (low price), homes priced between 75% and 100% of the median (low-to-middle price), homes priced between 100% and 125% of the median (middle-to-moderate price) and homes priced greater than 125% of the median (high price)."
What does this mean if you're selling?
Price appreciation can differ depending on your price range. If you're a homeowner thinking of selling your house, now is the time! Contact The Donnelly Group to find out how much your home is worth and what you can do to maximize the return on your real estate investment.
The Donnelly Group is organized into a dedicated buyer's team and a dedicated seller's team. This business model allows our team members to become specialists in the unique needs of buyers vs. sellers, day in and day out. For example, our dedicated seller agents become adept at the negotiation process from a sellers side, how to prepare a home for sale, and the best ways to get a home to sell quickly for the best return-on-investment for the seller. The end result is we sell homes for more than the average agent, which means more money in your pocket. Get started today!
More information is available on our website at: www.TDGMoves.com Also, check out these additional resources: