Many of the questions currently surrounding the real estate industry focus on home prices and where they are heading. Many of our clients utilize their home or real estate investments as a way to build wealth – and it's historically proven to be an excellent strategy! The most recent Home Price Expectation Survey (HPES) helps provide some answers. Here are the results from the Q2 2019 Survey:
Home values will appreciate by 4.1% in 2019
The average annual appreciation will be 3.2% over the next 5 years
The cumulative appreciation will be 16.8% by 2023
Even experts representing the most "bearish" quartile of the survey project a cumulative appreciation of over 6.7% by 2023
What does this mean for you?
A substantial portion of family wealth comes from home equity. As the value of a family's home (an asset) increases, so does their equity.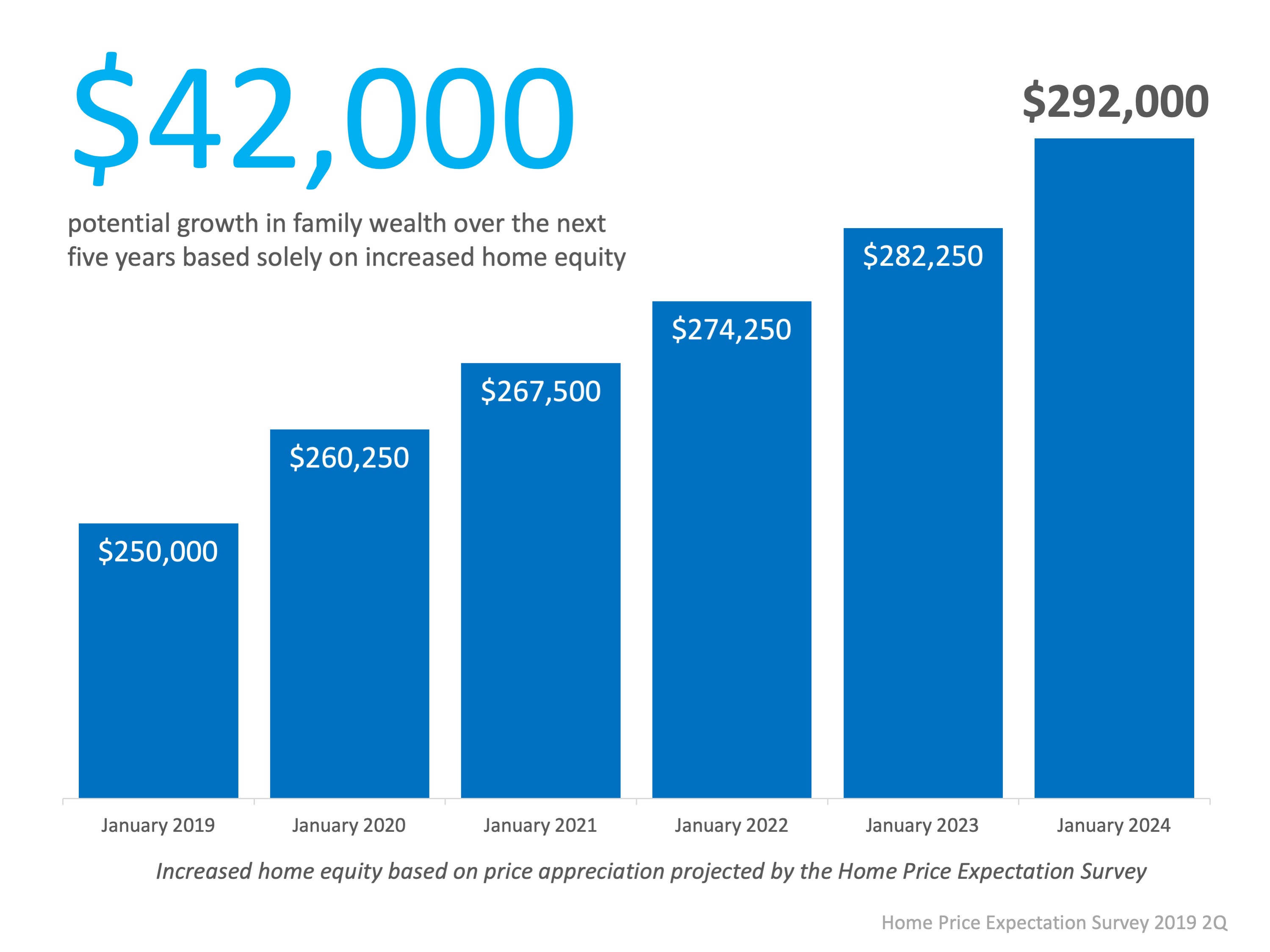 Using the projections from the HPES, here is a look at the potential equity a family could earn over the next five years if they purchased a $250,000 home in January of 2019:Based on gains in home equity, their family wealth could increase by $42,000 over that five-year period.
Bottom Line
If you don't yet own a home, now may be the time to purchase. Owning or moving up to your dream home could allow you to ride the increase in equity of a growing asset and build wealth for years to come.
Home Price Expectation survey – Every quarter, Pulsenomics surveys a distinguished panel of over 100 economists, investment strategists, and housing market analysts regarding their 5-year expectations for future home prices in the United States.
Are you thinking about buying, selling or investing in real estate? The Donnelly Group can help! Contact us today!

The information contained, and the opinions expressed, in this article are not intended to be construed as investment advice. The Donnelly Group, Inc. does not guarantee or warrant the accuracy or completeness of the information or opinions contained herein. Nothing herein should be construed as investment advice. You should always conduct your own research and due diligence and obtain professional advice before making any investment decision. Keeping Current Matters, Inc. will not be liable for any loss or damage caused by your reliance on the information or opinions contained herein.