Everyone should realize that unless you are living somewhere rent-free, you are paying a mortgage – either yours or your landlord's.  Stop paying your landlord's mortgage and build wealth by paying your own mortgage.  Buying your own home provides you with a form of 'forced savings' that allows you to use your monthly housing costs to increase your family's wealth.  Here are some reasons why building wealth with your home is a great idea!

Every month that you pay your mortgage, you are paying off a portion of the debt that you took on to purchase your home. Therefore, you own a little bit more of your home every month in the form of home equity. As your home's value increases, you also gain home equity.

Every quarter, Pulsenomics surveys a nationwide panel of over 100 economists, real estate experts, and investment and market strategists. They are asked to project how residential home prices will appreciate over the next five years for their Home Price Expectation Survey (HPES).

The latest data from their Q1 2019 Survey revealed that home prices are expected to round out the year 4.3% higher than they were in January. For the next 5 years, home values will appreciate by an average of 3.21% a year.
This is great news for homeowners!
For example, let's assume a young couple purchased and closed on a $250,000 home in January of this year. Simply through their home appreciating in value, those homeowners can build their home equity by over $40,000 over the next five years.  That is what building wealth with your own home is all about!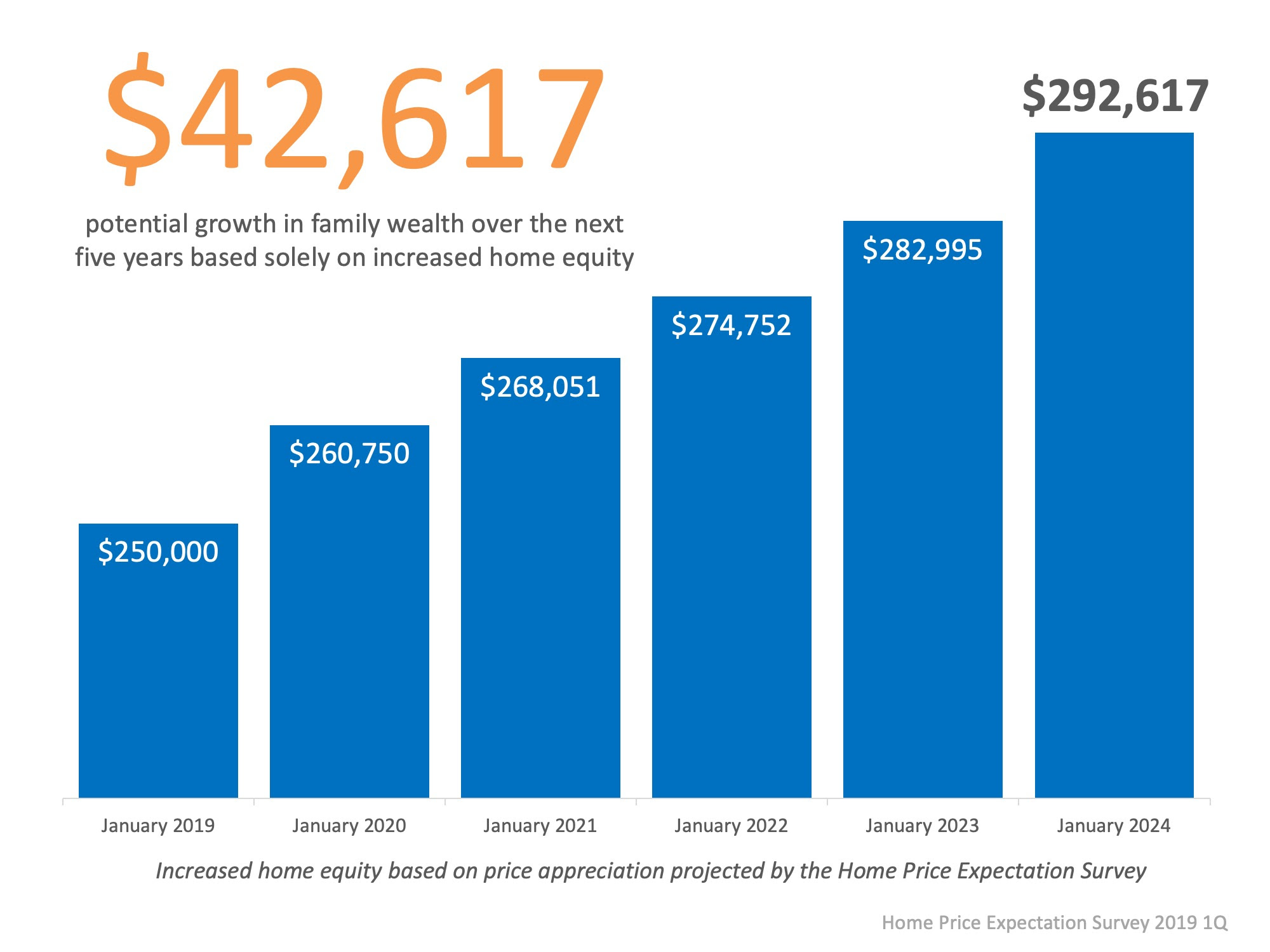 Let's look at the potential equity gained over the same period of time at some higher price points:

In many cases, home equity is a large portion of a family's overall net worth.
Bottom Line
Whether it's your first or your fifth home, if your plan for this year includes buying a home, The Donnelly Group can help you understand where prices are headed in our area.